As a mindfulness-based psychotherapist specializing in individual therapy, I enjoy working with people from many cultures and walks of life who arrive with very different emotional, physical and mental difficulties, and are asking for help to reduce their suffering. My private practice is one of several complementary health services housed in the California Yoga Center, a lovely building in downtown Palo Alto, CA.

All the education and training Stanford and UC Berkeley offered me (detailed below), as well as the experience I had working with people with disabilities in India for 3 years are put to use in this work. Over the course of more than 30 years, I have had the great opportunity to offer help to infants and children and their families, and to adults: people with brain and spinal cord injuries, chronic medical conditions including severe pain, people who are coming to the end of their lives in hospice, and those who are physically healthy but suffering emotionally. 

In addition to traditional training as an insight-oriented and also as a cognitive behavioral therapist, I have developed skills in helping people to breathe more comfortably and healthfully, and to use breathing to help reduce anxiety. Body scanning, gentle yoga, meditation; and compassion, lovingkindness, and paradoxical thinking practices are integral to the mindfulness-based stress reduction (MBSR) courses I teach, and are available to clients who are interested in learning them.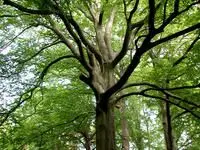 I serve as a senior MBSR instructor in the SF Bay Area, offering MBSR courses and workshops for corporations, including Google, Inc. and Apple Computer, health clinics, and public and private schools and universities. 

* Easy parking is available in the large garage behind our building, which is fully accessible for people using any assistive mobility devices.

Education


Stanford University: BA Psychology


UC Berkeley: MSW (Children & Families, Clinical/Medical); and MS program in Health & Medical Sciences
(Neuroanatomy/Neurophysiology, Physical Diagnosis, Educational and Psychological Testing, Clinical Interviewing Training, Interdisciplinary studies)

UC Santa Cruz: Pre-Med Training, Basic Sciences, Photography;


University of Massachusetts, Center for Mindfulness: professional training courses and conferences - see resume at www.pamf.org/mindfulness;
Mindsight Institute at UCLA: 
Certification program in Interpersonal Neurobiology (IPNB) - in progress (3-year program with Dr. Dan Siegel)


License, Certifications & Awards

LCSW, Pupil Personnel Services Credential, Acupressure Certification
See resume at www.pamf.org/mindfulness for further details.
Additional Training

Photojournalism, Documentary and Editorial Photography, Graphic Design and Production

Professional Activities and Memberships

NASW, Private Practice specialization

Mindsight Consultation Group, founder/facilitator
Circle of Mindfulness Community, co-founder

Flowering Tree Sangha (meditation community practicing in the tradition of Thich Nhat Hanh), founder

Other Websites: